Dr Maurice Salama: Critical Soft Tissue Techniques in Esthetic and Implant Dentistry
December 1, 2017 @ 9:00 AM

-

5:00 PM

EST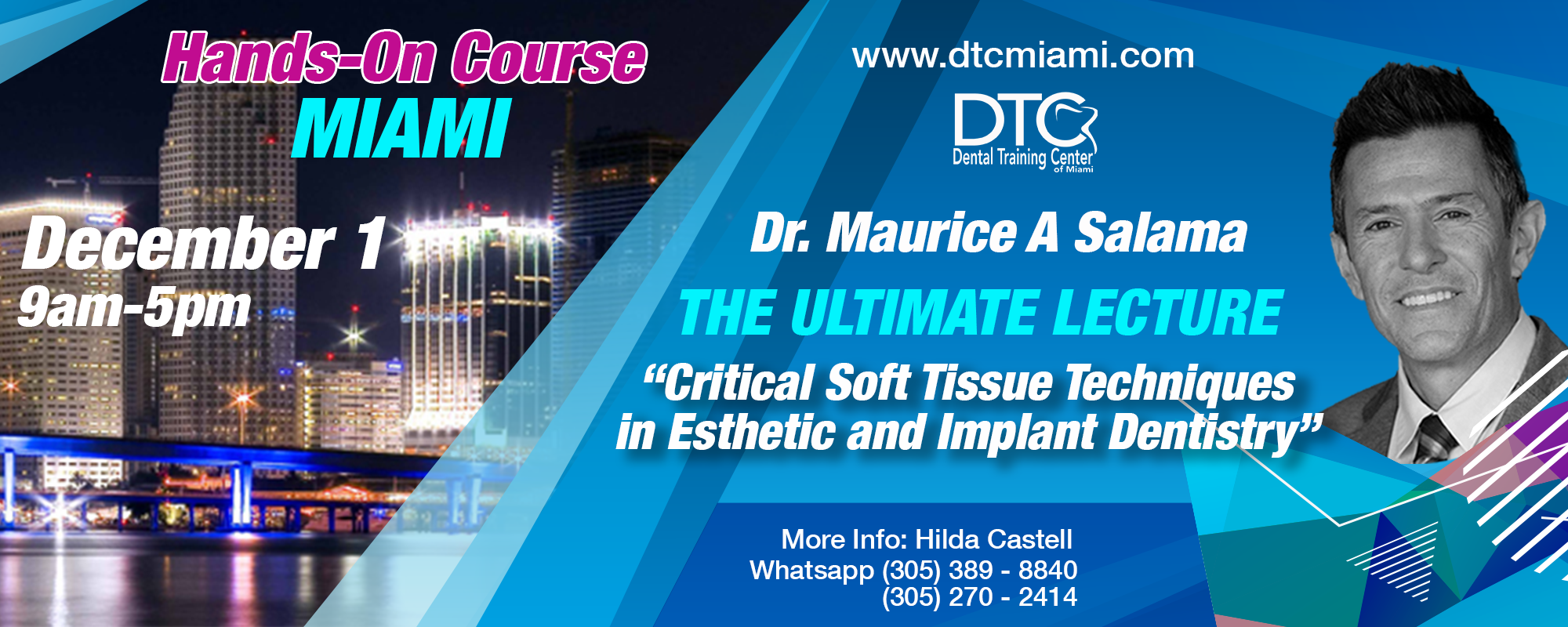 Description
Part and parcel of a thorough dental evaluation today is to determine that gingival phenotype of the individual. Thickness of the gingiva, zone of attached tissue and tissue color all play important roles in developing the long-term health and esthetics in dental treatment of any kind. The exact determination of the location of the underlying bone acts as a prognostic indicator of future soft tissue levels.
Soft tissue grafting techniques, new regenerative materials and bio-activators will be highlighted. The expanding role of allograft materials (ACDM, Dermis, Pericardium) and when to utilize them will be suggested. The ability of these combined protocols to alter the soft tissue profile around natural teeth, implants, edentulous ridges, as well as to support facial soft tissue structures will be reviewed as to its critical role in regenerative dentistry.
This hands-on course will highlight the 2 most utilized soft tissue procedures in clinical practice, ridge augmentation and microsurgical Tunnel and VISTA root coverage procedures. It will teach in detail and simplify the process of site evaluation, critical anatomy, flap design, harvest techniques and suturing.
Course Objectives:
To learn basic surgical anatomy and incision techniques in soft tissue surgery
To apply two commonly used soft tissue grafting techniques in clinical practice
To learn modified suturing methods to secure flaps and grafts
Hands-on Techniques to be covered in detail
Root coverage procedures
Connective tissue grafts – CTG
Tunnel techniques & VISTA
Incisions & Flap Design

Vertical
Split thickness
Tunnel & VISTA
Suturing Techniques

Horizontal mattress
Vertical mattress
Continuous sling
Simple Cross and Anchor Suture
Schedule
December 1, 2017
9am-12pm Lecture and Theoretical
12-2pm LUNCH
2-5pm Hands-on and Practical